News Archive
We will be live streaming our upcoming concert at Freight & Salvage Coffeehouse, which starts at 11:00pm EDT on March 15. Wherever you are in the world, you can tune in! You can purchase online tickets on a pay-what-you-want basis starting now at http://www.concertwindow.com/shows/3936-michael-and-shay-black. The webshow will not be recorded – it's offered in real time. I hope you can join us!
Yosemite Bug Mountain Resort gig
Yosemite Bug Mountain Resort gig
Shay and Michael will again be featured at the Yosemite Bug Mountain Resort just outside Yosemite where they will join with other Irish musicians for a weekend of fun-filled sessions, concerts and a ceili. Shay will be calling dances on Saturday February, 22nd and he and Michael will also be performing that evening.
The Yosemite Bug Rustic Mountain Resort
6979 Highway 140
P.O. Box 81 Midpines, CA 95345
Toll Free: 866.826.7108
Telephone: 209.966.6666
Fax:209.966.6667
E-Mail: bughost@yosemitebug.com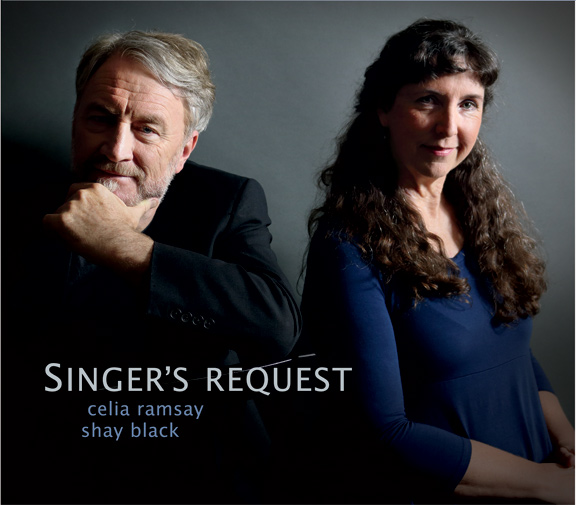 Shay has released an album together with Celia Ramsay called "Singer's Request", which can be ordered from CD Baby. The album proudly includes instrumental support from John Doyle, Liz Carroll, Michael Black, Patrice Haan, Charlie Hancock, Eamonn Flynn, David Morris, David Brewer and Rebecca Lomnicky and vocal harmonies on some songs from Shay's family: niece Róisín, sisters Mary and Frances, and brothers Michael and Martin.
Shay Black is the eldest brother of Ireland's well-loved Black Family. Shay is revered in the San Francisco Bay Area as a song-catcher and teaches classes in song repertory when he and his brother, Michael, aren't following their busy performance schedule as The Black Brothers. He has appeared on numerous recordings, including In Harmony's Way, and hosts the Sunday night Irish seísun at the Starry Plow in Berkeley. Celia and Shay have been singing together at music camps and song circles for many years.
On January 15, 2015 at 8:00pm, Celia and Shay will perform music from their new duo album, Singer's Request at the Freight & Salvage coffeehouse in Berkeley. The will be joined on stage by Charlie Hancock, Patrice Haan, and Shay's brother, Michael Black.